International Institute For Global Leadership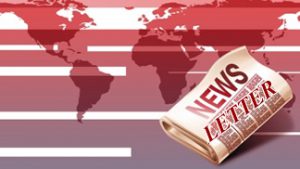 Issue #176* August 2016
www.global-leadership.com
Asheville, NC. USA
Guest Editorial
The IIGL Roots
Deb Rosen (USA/WI)
Drosen2@wi.rr.com
In June of 2005, IIGL convened its first Advisory Council Meeting at Mountain Light Sanctuary outside of Asheville, NC. There were 9 of us in attendance including myself and Michael. IIGL had started in 2002, yet it was in 2005 that we had the first "group" meeting where we discussed creating a NGO and really planted the seeds for the future by co-creating a Vision Board in the form of a Mandala.
Just like family roots, IIGL has its own roots! From those seeds that were planted in the early days we continue to flourish! We have students and graduates that have started their own businesses, organic farms, and different educational efforts. Many changes have occurred since our first "official" meeting, yet the roots are the same. IIGL's mission remains the same as do many of the core principles of what the organization is based on. When students graduate they often remain involved as mentors and/or as part of the Board of Directors. In fact, our current IIGL President Felix Iziomoh (Nigeria) was our first IIGL graduate! Many of our contributors have been donating for several years. So IIGL does have deep roots and continues to make a difference in many ways in various places.
This time of year marks when Student Records are reviewed , so one of the Core Principles of IIGL is that it is up to each student to set his/her own pace for learning and study. Please contact me if you have any questions about your student status. Even if a student has been "De-Activated" he/she can restart his/her studies at any time by submitting an assessment or assignment!
As Director, one of my continuous goals is for IIGL to experience financial ease and flow. Recently we did learn that IIGL will receive a Bequest sometime in the next year. This marks a new set of roots for IIGL offering more stability. Meanwhile, each contribution is very important and will continue to be. So when the words "grassroots" are used to describe IIGL, I reflect on the seed planting that we did in the early days and am grateful to see the current manifestation. Thank you for continuing to envision IIGL as a healthy, vital, thriving organization making a difference "One Book at a Time!"
What Others Are Saying
How I have Changed
Juliette A. Engole (Uganda)
Engole.juliette@gmail.com
Prior to joining IIGL in 2014, I was uncertain about what my life was really about. I had heard about the program from a very close friend of mine Noeline Kirabo who was then the Board president of IIGL. She had shared with me how much she had changed and improved as a result of the program. I did not sign up immediately because there was so much going on in my life at the time and I thought I would not have the time I needed to follow through. I was at a time in my life where nothing was making sense. I felt like I did not fully belong. I was searching for the true meaning of my life. it was at this time that I took time to search for my life purpose. I had heard the audio teaching of Stephen Covey on the 8th habit. He mentioned something that caught my attention. He said, "when you find your voice, you will help others find theirs too." This statement struck me so hard. I meditated on it for a long time until I came up with my own saying, "when you find yourself, you will be significant." I realized at that time that what I lacked was a purpose. I was living a purposeless life. Life was dull and boring.
When I finally signed up for IIGL, I was on the path for self-discovery. The first book I read was Jonathan Seagull. To say that this book woke me up would be an understatement. It did more than that. It aroused a hunger and thirst for more. I realized that I was made for more. I had settled for less. I was scratching for food instead of soaring. In many ways I was like Jonathan, I felt like there was something out there for me yet I felt unable to reach it. Many times I felt the dissatisfaction brewing on the inside of me. As I continued to read the book, I could clearly see myself and all the limitations I had put for myself. The second book I read was "As a Man Thinketh." This time there was no denying that I had made the right decision in joining IIGL. I came face to face with my thinking. I realized that I had the power to change my life from boring to exciting.
The "Law of Attraction" is one of the books I will never forget. My eyes were opened for the first time to the fact that I not only attract what I say but what I thought. Negative and positive vibes are sent out in the atmosphere which attract these events. Nothing happens by coincidence. It is all orchestrated by the vibes we send out. Since then I pay close attention to my thoughts. I know that what I am is mainly attributed to what I have allowed my thoughts to dwell on. I am now more aware of this law at work in my life. As a result of it, I have noticed really great things happening to me.
My life has changed so much for the better. The biggest change for me is in the area of my self-esteem. I carried a low esteem for so many years. It affected all areas of my life. I had no self-worth. I felt like a no body. I now walk with my head high. My esteem levels grow by the day. I am more confident than I have ever been before. I have taken the reins of my life back and I am in charge. I have goals that I never ever thought I could ever achieve. I have set financial goals and as I write this, I am well on my way to financial freedom. My life is so much better now that I have discovered myself and I am significant to others as well.
What Our Students Are Reading
Summerhill School By: A.S. Neill $14.32
Originally published in 1960, Summerhill became an instant bestseller and a classic volume of education for an entire generation. Now, this thoroughly expanded and revised version of the original Summerhill reinstates the revolutionary "free school" traditions begun by Summerhill's founder A.S. Neill. As American education lags behind the rest of the world, this new edition is more timely than ever. The children of today face struggles far greater than any previous generation and we, as parents and teachers, must teach them now to make choices for themselves and to learn from the outcome of their decisions.
This classic work yet again invites a new view of childhood and presents an essential treatise that challenges us to rethink our approach to education.
Students In Action
Level One Student Receives Top Honors
In September, Mantesebeng Suzan Maepe (Lesotho); suzanmaepe@gmail.com will earn her Bachelor's degree in Economics and Statistics at the National University of Lesotho. She will receive top honors by being in the Top Three in her Economics class. She is also doing a certificate program with another university part time called community based work with children and youth because of her work and passion dealing with the youth and children. Suzan is happy to be enrolled in IIGL as well! Congratulations Suzan!
Valuable Resources for Personal & Planetary Transformation
Foundation Center
Foundationcenter.org
Established in 1956, Foundation Center is the leading source of information about philanthropy worldwide. Through data, analysis, and training, it connects people who want to change the world to the resources they need to succeed. Foundation Center maintains the most comprehensive database on U.S. and, increasingly, global grantmakers and their grants; a robust, accessible knowledge bank for the sector. It also operates research, education, and training programs designed to advance knowledge of philanthropy at every level.
Thousands of people visit Foundation Center's website each day and are served in its five regional library/learning centers and its network of more than 450 funding information centers located in public libraries, community foundations, and educational institutions nationwide and around the world. Their vision is, "A world enriched by the effective allocation of philanthropic resources, informed public discourse about philanthropy, and broad understanding of the contributions of nonprofit activity to increasing opportunity and transforming lives.
News
Attention IIGL Students!
Every August IIGL reviews the student records to see who has remained an active student by submitting an assessment or assignment (Level Three) in the past 9 months. Please contact Deb Rosen, drosen2@wi.rr.com if you need books and/or are wondering if you are considered an active student. For any provisional students, who have enrolled in IIGL in 2016 but haven't submitted introductory assessments, yet plan to become an active student, email Deb for options!
Meet Our New Students
We are happy to welcome three new students this month all from Nigeria.
Fasoranti Damilola (Nigeria)
I was born on October 7, 1990 in Akure town, Ondo State (South-West, Nigeria). I am the third child, with three other siblings which make up a nuclear family of six. My father is a clergy and my mother, a civil servant. I am a graduate of Education Biology from the prestigious Obafemi Awolowo University, Ile-Ife, Osun State, Nigeria. I did not fancy the get-a-certificate, get-a-job and get-a-family approach to life but rather, I am constantly looking for innovative ways to empower young people to translate their knowledge into practical skills and better livelihood.
Since 2012, I have been involved in mentoring and training young people in different secondary schools around the country and I observed that there is a long way to go in educating young people on how to achieve their dreams. The street kids and rural youths must not be left out of this at all. They must be able to create jobs and engage their counterparts in the urban communities meaningfully.
Consequently, I relocated to India through a scholarship from Kanthari International (an institute that empowers social change makers from around the world via leadership and entrepreneurship) to deepen my work with young people in a rural makerspace in Bangalore, India in 2015. I successfully created an innovative vegetable-cutting machine made out trash and local materials, with a team of local influencers while facilitating train the trainer sessions to ensure that the product becomes widely used and lift the local people out of poverty.
Thereafter, I returned to Nigeria and founded a not-for-profit Organization called Prikkle Academy. I am pro-actively working with an impressive team of young Nigerians to raise about 1,000 creative and innovative young people in the next 5 years to solve community problems across Nigeria and Africa.
Olutola Osadugba (Nigeria)
I am an avid learner and a voracious reader who earned a B.Sc. graduate of zoology. I have interest in social entrepreneurship and am passionate about women and children in the African society. My goal in life is to become a philanthropist and humanitarian. My dream is to see a society where poverty is alleviated and every woman and child has access to basic amenities and health care in Nigeria and Africa at large. I love to travel and visit new places. I haven't been to countries outside Nigeria but within Nigeria, I make sure I visit new cities at least once a year. I love to travel when opportunity arises. There are diverse cultures in the world and a well-travelled person holds the key to a great wealth of knowledge and expertise. I would always jump at the opportunity to travel and get to know people's way of life. It can bridge so many gaps and give flexibility in our thoughts about life. I love reading motivational books. Speakers like Joyce Meyer, Les Brown, Michelle Hammond, John Gray, and Gary Chapman have helped me achieve personal and professional development.
I am a founding partner of a social enterprise that wants to reduce if not eradicate the use of polythene in Nigeria by introducing paper bags. I am passionate about women and children in the world. So, I want to in the nearest future have an NGO that would help educate young women and children on the importance of living a life of honesty and also show care to their neighbors. I have leadership experience as a missionary volunteer (with The Navigators). I have led many young enthusiasts get their faith as Christians.
I am from a family of seven. I am the third of five children with two elder ones and two younger ones. I am from a humble home and want to be able to surpass my parents in their achievements on Family, Finance and Faith.
I want to be able to learn the required skills on how to be a leader so that I can start being who I have envisioned myself to be. I am open to learn new things and I don't like to inhibit myself by being rigid. However, one of my ethics is to be unyielding in matters regarding principles but flexible in my stance on all other things in life. I believe that hard work, determination, positivity, and integrity make a person. So, in whatever we do as future leaders of the world, it is important to consider how well we are willing to work hard to achieve our goals, how tenacious we are willing to be to get it, how well we monitor our advisors and our thoughts and how well we are willing to remain upright for it.
Adesola Yaqub (Nigeria)
I was born in the ancient town of Igboho, Oyo State, South-West Nigeria in October, 1976. I had my elementary and secondary education in my home town before proceeding to the University of Jos, Jos, Nigeria, where I obtained a bachelor's degree in Mathematics. I am a graduate of the Cisco Systems Networking Academy. I am a Microsoft Certified Information Technology Professional (MCITP) and currently undertaking my Post graduate studies at the National Open University of Nigeria (NOUN) I have close to a decade working experience in the ICT/Telecoms sector of the Nigerian economic space. As a network administrator, I have involved in some notable projects and ICT deployments, few of which are: (1) installation and management of Ku and C-band VSAT in various government and corporate offices in Nigeria, for internet and satellite communication, (2) design, deployment and integration of networks, routers, soft-switches, servers and backhauls for VoIP termination, (3) deployment of fiber optic backbone transmission infrastructure for voice and data interconnectivity as well as expansion and penetration into unserved and underserved areas of Nigeria, and many more.
I have great love for humanitarian services, politics, leadership, human capital development and community development. My philosophy of life simply is that once we all are happy, we will leave in a peaceful world. I always cannot condone illegality, oppression, disorderliness and all other forms of inhuman behaviors. I see me naturally motivating people to improve on themselves and meet their set goals.
To view complete profiles, Click Here
Visionary Leadership
Student Progress
We had 9 students from 2 countries complete a total of 20 books in July. These students were from Kenya and Nigeria.
Charles Kihia Mwangi (Kenya)
* Leadership for Dummies
* Maximum Achievement
* Nonviolent Communication
* Unlimited Power
Stephen Alechenu (Nigeria)
* Psycho-Cybernetics
Fasoranti Damilola (Nigeria)
* As a Man Thinketh
* Jonathan Livingston Seagull
Okpe Emmanuel (Nigeria)
* Natural Capitalism
* Summerhill School
* The Compassionate Classroom
* The Essential Gandhi
* The Mediator's Handbook
Ola Makinde (Nigeria)
* Creativity Workout
* The Kingdom of God is Within You
Tola Osadugba (Nigeria)
* As a Man Thinketh
* Jonathan Livingston Seagull
Ajeigbe Aremu Jimi Rexford (Nigeria)
* Real Magic
Ethelbert Umeh (Nigeria)
* Confessions of an Economic Hit Man
* The Leader that had No Title
Adesola Yaqub (Nigeria)
* As a Man Thinketh
* Jonathan Livingston Seagull
Graduates
Charles Kihia Mwangi (Kenya) completed Level Two
Okpe Emmanuel (Nigeria) completed Level Five
Ola Makinde (Nigeria) completed Level Five
Statistics
New Enrollments
3 enrolled in July
23 enrolled in 2016
Book Assessments
20 in July
130 in 2016
Books Shipped
14 in July
66 in 2016
Cost of Books
$310.18 in July
$1,405.67 in 2016
You Make It Possible
We extend a special thanks to the following individuals and/or organizations who contributed to IIGL last month. Your ongoing support makes this work possible.
Deb Silver (Israel)
Lynne Murguia (USA/AZ)
Corine Wilson (USA/FL)
John Hornecker (USA/NC)
Michael Lightweaver (USA/NC)
Janis Thayer (USA/NC)
Margie Tice (USA/NC)
David Banner (USA/WI)
Deb Rosen (USA/WI)
Make A Difference
Dream Team 22
Please join Dream Team 22 as our goal is to have 220 people contributing $22 per month. We understand that money is energy and that to sustain and build IIGL we need a lot of people pouring their energy into this endeavor on a regular basis. We also know that not everyone can afford to commit $22 a month – especially our students, who live in countries with economies in which this amount can be equal to a weeks' salary. So we are offering two options for those who wish to become a part of the Dream Team. One can commit to a $22 a month contribution or to spending 22 seconds each day holding the vision of IIGL becoming financially sustainable by the end of 2016.
Will you join the Dream Team and help us create an energetic foundation to support the transformational work of IIGL? You can really make a difference in the world by making a modest contribution of time or money. To make the $22 a month commitment or a one time donation, click the link below. To become a member of the Dream Team 22 by committing 22 second a day to help us hold the vision, contact Deb for details: drosen2@wi.rr.com
Checks on US banks, payable to the International Institute For Global Leadership, can be mailed to IIGL, 11537 N. Lake Shore Drive, Mequon, WI 53092 USA. Contributions may also be made by credit card by clicking the link below. Contributions are tax deductible under the 501 (c) 3 tax code of the United States Internal Revenue Service.
To Contribute By Paypal, go to www.paypal.com and make donation to iigl.globalleadership@gmail.com
To Contribute By Credit Card, Click Here
Newsletter Archive: Click Here to view archived issues of the Global Leadership News