International Institute For Global Leadership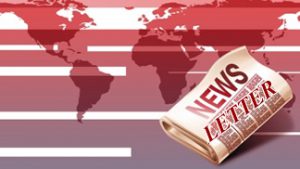 Issue #158* February 2015
www.global-leadership.com
Asheville, NC. USA
Guest Editorial
If You Can't Beat Them Join Them
Iziomoh Felix (Nigeria)
flelixi@gmail.com
At age 24, wishing to belong and fit in among the cool, classy, designer clothes gang, smelling and looking good, I joined a group of guys. I did not know that they were into Cyber Crime, using the internet to commit fraud and deceive people while getting money from them. I met these guys who were into "Yahoo yahoo or 419," as others will call it, when I went to visit a friend.
The next day, I had a conversation with one of the guys; during our conversation, I asked him where they got their money. It was obvious that they had money since they were well dressed. He confided in me about what they do to sustain the kind of life they live. Later that same day, two other guys came to join us and we went out for a drink.
With their "tutoring," I did the internet scam for 1 year and 6 months, until I realized what I was doing was not a positive means of livelihood. Also, at that point, I figured out that was not my purpose in life. Martin Luther King Jr. said; "If a man has not found something worth dying for, he is not fit to live." My purpose in life is to impact positively the lives of people, both the ones around and the ones far away from me, directly or indirectly, to change my community and my country.
I stopped this negative act when I came across the International Institute for Global Leadership (IIGL) in 2005, a free online internet-based education program. I started reading books on leadership, self-help and motivational books. I remembered the first two introductory books "As a Man Thinketh" by James Allen and "Jonathan Linvingston Seagull" by Richard Bach, through IIGL assessment I developed the habit of writing. Through this program, I met different people who changed my thinking and agreed to be my mentors. They guided me and provided assistance to me. I was inspired by the program, so after graduation, I wrote two books titled "The Way Forward" and "African Leadership 101."
I went to Kanthari International Kerala India to acquire the necessary skills and tools to help me achieve my dream of empowering young people in Nigeria with Leadership and New Media Technology skills and also create awareness so that people can take the necessary steps to avoid being a victim of cyber crime and help prevent the young ones from going into cyber crime. I want to help them to develop and realize their dreams. These dreams will be realized through integrity-based leadership and New Media technology skills training. I dream that this seed will sprout and eventually impact not only Nigeria, but all of Africa, and by extension, the entire world.
(Felix is currently IIGL Vice President and was our 1st IIGL Graduate)
What Our Students Are Saying
Hakizimana Aloys (Rwanda)
aloahak@yahoo.com
What I have learned
The first experiences with IIGL were very tricky. Due to a poor knowledge in English, I met many difficulties in reading the two first books. However, after reading and commenting on the two books, I started feeling some changes in my mind. As says an adage read from the "Goal Mapping" quoting Oliver Wendell Holmes, "A mind that is stretched to a new idea never returns to its original dimension". I was very excited to continue but I had a war to win first. The first battle was against the fact of thinking that I was not able to read and draft good assignments in English. But the answer to the problem was found in James Allen's book "As a Man Thinketh." I consider the author as the first one to have changed the way I was facing difficulties in my life. After reading that book I understood well what Mahatma Gandhi wanted to say when he pronounced this sentence: "A man is but the product of his thoughts. What he thinks he becomes."
The second challenge was to remove negative beliefs out of my mind. The solution to this problem closely linked to the first one, was given by Richard Bach in his book "Jonathan Livingston Seagull." Despite the beliefs well rooted in the community of seagulls about the "cant's" and discouragements from the members of the family met by Jonathan Seagull, he overcame many difficulties and achieved goals ever imagined in the life of a seagull. The lessons learnt from the book helped me to believe that my French-speaking background was not a barrier to learn English and study in it.
IIGL studies helped me to shape the lifestyle I wanted for the future. The most important achievement was the decision to become who I wanted to be self-employed. The IIGL studies were helpful in the management of the liberal profession as an advocate I was engaged in. This carrier obliges me to interact with clients, judges and "learned brothers" (a term used to designate the members of the Bar Association) and IIGL lessons are needed more than ever.
As it has been said by Dr. Wayne W. Dyer in his book "Real Magic: Creating Miracles," all persons with a positive mind have the capacity to make miracles. He tells us that we have not only to watch others making miracles, because we can do it ourselves. I did not only perform well in learning IIGL studies and pleading in court, but I performed well also in preparing and lecturing law courses in a local university where I am lecturing. I got also very good results in Master's studies followed in English. All these achievements became possible due the belief of possibility to achieve them. When Rwanda shifted from French to English, many French-speaking persons gave up and said they could never attain a good level in English. I did not share the same opinion and tried to study by myself the elementary English but I did not believe I could ever teach in English or could get a high level degree in that language. It is only due to fruitful lessons from IIGL that I started to believe that I can "displace mountains" and find a way toward my goal. These lessons helped me to facing any difficulty without despair.
Despite my determination to continue reading and drafting assignments, I still recognize that nothing should have been well achieved without Michael Lightweaver's encouragements. I understood the role played by the former IIGL Director when I read the "Pygmalion effect" in the Giant Steps written by Anthony Robbins. I can affirm that I could perform better because I felt I was expected to do so. After reading my assignments, Michael used to send me a word informing me the improvements I was doing in English. I did not want to deceive him in the future. My mentor Judith Royer participated also a lot to boost me and to give me many other lessons about how keeping a good life.
I invite all people who want to change the face of this world to subscribe for the IIGL studies.
What Our Students Are Reading
The Power of Failure – 27 Ways to turn Life's Setbacks into Successes By: Charles C. Manz ($12.37)
"Failure" is one of the most dreaded words in the English language. The very idea of failing is enough to stop most people in their tracks. It can cause the majority to simply pack up, turn around and retreat without even trying. Yet it is through seeming failure that most of life's greatest successes are achieved. The Power of Failure is designed to provide simple yet profound ways to turn what appear to be failures into successes. It contains practical prescriptions for successfully meeting some of life's most common setbacks. The lessons of this book can help us all find the opportunities that are just waiting to be discovered in the challenges we face every day. This book is about failure, but failure in a whole new light. It is about how to Fail To Succeed.
Students In Action
IIGL Student Envisions New Way of Farming in Ghana
Imagine a society where young women graduates with all their diplomas and degrees connect with smallholder farmers to add value to farm produce? Won't there be creation of jobs, reduction of poverty, food security?
This is the dream of Level One student and recent Kanthari graduate Nana Adjoa Sifa Amponsah ( adjoasifa@gmail.com from Ghana, a young social change maker, a social Entrepreneur and a Social Initiator. Here are some links to her ideas: http://www.guzakuza.org/">www.guzakuza.org; https://www.youtube.com/watch?v=-xUAGJaycwc&feature=youtu.be">Guzakuza: Growing women Agripreneurs
Join her as a partner, investor, donor, team member, participant, resource person or a volunteer as we make a huge difference in the Agricultural sector in Ghana.
Kindly watch her Kanthari dream speech on the link below to learn more about her new Project Guzakuza:
https://www.youtube.com/watch?v=-xUAGJaycwc&feature=youtu.be"> https://www.youtube.com/watch?v=-xUAGJaycwc&feature=youtu.be
Valuable Resources for Personal & Planetary Transformation
The Institute for Security Studies
Issafrica.org
The Institute for Security Studies is an African organization which aims to enhance human security on the continent. It does independent and authoritative research, provides expert policy analysis and advice, and delivers practical training and technical assistance.
The ISS head office is in Pretoria, South Africa. Regional offices are located in Nairobi, Kenya; Addis Ababa, Ethiopia; and Dakar, Senegal.
The vision of the ISS is a peaceful and prosperous Africa for all its people. The mission and overall goal of the ISS is to advance human security in Africa through evidence-based policy advice, technical support and capacity building.
The ISS was founded in 1991 as the Institute for Defence Policy by the current Executive Director, Dr Jakkie Cilliers, together with Mr PB Mertz.
News
Springboard to name Training Center Global Leadership Hall
IIGL Board Member and Graduate, Afere Alaba Lawrence (Nigeria) stated: "On behalf of Springboard team and the communities we serve in Ondo State, Nigeria, I want to thank you for standing with us in the past year, especially in supporting the construction of Springboard training center and plantain chips factory."
It will excite you to hear that we have roofed, installed doors, windows and gates in the building. Plastering and plumbing work have also begun. The building has the following:
1. An outdoor kitchen for frying chips
2. A packaging room
3. Finished product room
4. Raw Materials room
5. General office
6. 100-Capacity Training Hall
7. 2 Toilets
I will like to use this opportunity to inform you that we have named the Springboard Training Hall "Global Leadership Hall." The International Institute For Global Leadership (IIGL), USA is greatly instrumental to the establishment of Springboard. It is our joy to name this hall in its honor. Also, Springboard embodies the teachings of IIGL and we join the Institute in spreading this leadership spice.
In January 2015, the construction project will reach completion stage. And we will immediately begin plans with the commencement of our plantain chips production. We will employ about 30 young people to work with us at the chips factory and its distribution network. Also, at the Global Leadership Hall, we will train 100 young people annually in Leadership, Entrepreneurship and Farming skills and also provide micro credit for them to start their small businesses, Lawrence reported.
Founder and Director Afere Alaba Lawrence, www.springboardnig.comnoted, People have come to ask us, "Is this a government project?" We always give them a loud "NO!" They are surprised to witness the level of speed with which the construction project progresses.
Meet Our New Students
We are pleased to welcome 2 new active students this month. They are from Ghana and Nigeria.
Cyrille Kablan Nouoma (Ghana)
I am single and an aspiring diplomat. I am simple man of deep faith who is passionate about what he does and tries to do his best in the service of his people. I am also a young man who believes in the advancement and progress of the African people. A very strong advocator for volunteering in rural communities. I am the youngest of a family of seven. I did my earlier education in Ivory coast and later continued it in Ghana. I like travelling and I did enjoy those travels in Ghana when I was in Ivory Coast.
I completed the University of Cape Coast reading Bachelor of Science- Medical Laboratory Technology. I majored in four disciplines, namely: Microbiology, Hematology, Chemical pathology and Pathology. My love for human medical advancement made me research into ethno-pharmacology and pharmacology. Here, I investigated the safety assessment and anti-asthmatic effect of polyscias fruticosa. A local herb used traditionally for asthmatics in some rural areas of Ghana without scientific evidence. My tertiary education has been a big revelation. It was within this period that I appreciated the role of volunteerism in nation building. During this period as a medical laboratory student, I was actively involved in the community projects organized by my department. These trips involved mobilizing students to bring laboratory services to the door steps of locals in deprived areas
As earlier mentioned, I love volunteering. I volunteered with Youth Service America for a project in Assin Manso, Ghana on Global Youth Service Day on an awareness project. The project aimed at attempting to decrease the active sexual involvement of teens in the community which resulted increase incidence of teenage pregnancy. The GYSD was organized in partnership with Youth with a Global Vision-Ghana, a local NGO where I volunteer as executive secretary. A position in the organization which made me chalk so many successes in community projects such as quiz competitions, seminars for youths and information and communication technology (ICT) training for junior high schools in Esiama.
I have also participated in Model UN conferences in Ghana as delegate and later as an official for both the Junior and Senior High schools MUN in an effort to develop my leadership skills. These periods taught me significant lessons as I gained communication, lobbying and organizational skills, developed self confidence in speech presentation. Moreover, these moments made appreciate that round table discussion is always the panacea for peace in the twenty first century.
My love for the progress of human advancement in 2014 gave a humble opportunity to be a fellow of PCY (Peace Conference of Youth by the Junior Chamber International, Osaka, Japan). Under the theme of "Expanding Education through regional harmony", the PCY 2014 fellows worked at improving the livelihoods of families in Orphea sang in Cambodia. We also aimed at supporting the education of children in the community. Thus, our project in the rural community of Cambodia is themed PECE (Peace through Education and Community Engagement). I hope you follow the page on Facebook- Peace through Education and Community Engagement, to be updated on our projects.
Finally, I like cooking and watching investigating movies. Scrabbles and chess are my favorite's games.
Ude Perpetua Nkechika (Nigeria)
I am from Akwu Inyi in Oji River local government area of Enugu state Nigeria. I am a graduate of Madonna university Okija Anambra state Nigeria where I studied political science. I am the third child in a lovely family of seven, three girls and two boys with dad and mum. I am from a strong Catholic home.
My greatest passion lies in helping people and being able to put a smile on someone's face. I have this dream of being able to sponsor young people especially those in the rural areas and those who have less opportunity in education. My main interest lies in government and its affairs and also in the international community as a whole as I will love to be an international figure. By being an international figure I will be able to make an impact both internationally and nationally. I have a big interest in learning foreign languages like Chinese, German, and Spanish and am currently learning French both in the speaking and writing aspect.
I love teaching because I strongly believe that in teaching one is exposed to new things and ideas. I handled a tutorial class back in school and am currently an extra- curricular lesson teacher to a 4th grader and a 5th grader. I am also an English teacher as a corp member in a secondary school in Nigeria. I love travelling though has not travelled much. I have been to Benin Republic under Alliance Francaise Enugu for a French vacation program. I love reading novels especially novels written by Nora Robert because of her diversified nature of writing. I also love reading inspirational books and one of my favorite is Joel Osteen's 'Become a Better You'. I love watching seasonal movies like 24, Suits and so on and epic American movies like Tudor, Game of Thrones, Da Vinci Demons. I love singing especially in a church choir and I love listening to music especially blues by Celine Dion and classical songs by G F. Handel. My favorite foods are; rice with stew or banga soup, garri with our native oha soup. I am not a sports person but I love watching basketball and football. I love fashion generally and that's why Style channel in DStv is one of my favorite channel.
I have been a resource speaker in a seminar given to some secondary schools as a corps member in our area of service. The seminar was on Personal Hygiene. I was the assistant course representative when in the university and currently the project chairman in our Community Development Service [CDS] program as a corps member in Nigeria. I believe so much in asking question.
I love being in control of my actions, thoughts and probably environment. I am one person that tries not to expect too much from people because I hate disappointments. I am an emotional person. Finally, when I put my mind into something, I tend to achieve that come what may.
To view their complete profiles, Click Here.
Visionary Leadership
Student Progress
We had 12 students from 4 countries complete a total of 23 books in January. These students were from Ethiopia, Ghana, Nigeria and Uganda.
Ziyad Rube Abdule (Ethiopia)
* The Autobiography of Martin Luther King Jr.
Amemowoto Philip Edem (Ghana)
* Keys to Success
Nouoma Cyrille Kablan (Ghana)
* As a Man Thinketh
* Jonathan Livingston Seagull
Dennis Korbla Amego Penu (Ghana)
* Messi
Ayoade Anthony (Nigeria)
* Quantum Healing
* The Autobiography of Martin Luther King Jr.
Iziomoh Emmanuel (Nigeria)
* God at the Speed of Light
* Peace is on Way
* The Power of Failure
Okpe Emmanuel (Nigeria)
* How to Win Friends and Influence People
* Real Magic
Adeosun Oluwatosin Isaac (Nigeria)
* Giant Steps
Osayi Ujunwa Lynda (Nigeria)
* Who Moved My Cheese
Ola Makinde (Nigeria)
* Giant Steps
* Goal Setting 101
* Nonviolent Communication
* Real Magic
* The New Dynamics of Winning
* The Seven Habits of Highly Effective People
Ude Nkechika Perpetua (Nigeria)
* As a Man Thinketh
* Jonathan Livingston Seagull
David Rogers Kintu (Uganda)
* Psycho-Cybernetics
Graduates
Ayoade Anthony (Nigeria) completed Level Five
Ola Makinde (Nigeria) completed Level One
Statistics
New Enrollments
3 enrolled in January
3 enrolled in 2015
Book Assessments
23 in January
23 in 2015
Books Shipped
0 in January
0 in 2015
Cost of Books
$0 in January
$0 in 2015
You Make It Possible
We extend a special thanks to the following individuals and/or organizations who contributed to IIGL last month. Your ongoing support makes this work possible.
Bela B. & Clara Nevai Charitable Foundation (Hungary)
Deb Silver (Israel)
Lynne Murguia (USA/AZ)
Corine Wilson (USA/FL)
Lily Ann (USA/GA)
John Hornecker (USA/NC)
Michael Lightweaver (USA/NC)
Janis Thayer (USA/NC)
Deb Rosen (USA/WI)
Make A Difference
Dream Team 22
In January 2009 we launched a new idea which blends two previous endeavors: The Master Mind Group and the 22 Experiment. We are calling this Dream Team 22 and our goal is to have 220 people contributing $22 per month. We understand that money is energy and that to sustain and build IIGL we need a lot of people pouring their energy into this endeavor on a regular basis. We also know that not everyone can afford to commit $22 a month – especially our students, who live in countries with economies in which this amount can be equal to a weeks' salary. So we are offering two options for those who wish to become a part of the Dream Team. One can commit to a $22 a month contribution or to spending 22 seconds each day holding the vision of IIGL becoming financially sustainable.
Will you join the Dream Team and help us create an energetic foundation to support the transformational work of IIGL? You can really make a difference in the world by making a modest contribution of time or money. To make the $22 a month commitment or a one time donation, click the link below. To become a member of the Dream Team 22 by committing 22 second a day to help us hold the vision, contact Deb for details: drosen2@wi.rr.com
Checks on US banks, payable to the International Institute For Global Leadership, can be mailed to P.O. Box 18909, Asheville, NC 28814 USA. Contributions may also be made by credit card by clicking the link below. Contributions are tax deductible under the 501 (c) 3 tax code of the United States Internal Revenue Service.
To Contribute By Credit Card, Click Here
Newsletter Archive: Click Here to view archived issues of the Global Leadership News