International Institute For Global Leadership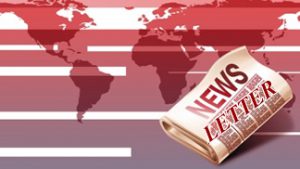 Issue #115 * July, 2011
www.global-leadership.com
Asheville, NC. USA
Guest Editorial
What Are You Feeding?
By Joseph Ngonidzashe Zvoushoma (Zimbabwe)
Life is a journey as some say, it is full of its own moments; it is a process of learning as each day passes, and sometimes when we learn we get lessons that change our lives forever and propels us for success. I am a communicator by nature, and a great deal of my time is spent talking to my peers, trying to understand their side of life. I was having a chat with a friend of mine a few months back when during that conversation he said these simple yet profound words to me, "Jose, do you know that what you feed grows and what you starve dies", I was stunned, I tried to understand what he meant and had to ask him for an explanation, but his reply was rather a riddle than a simple straight forward answer, he said to me, " Jose, find your own answer, but it is not far", what an answer! I had homework to do, think over these words, but unfortunately I shelved them.
Time passed without taking notice when one day the idea of the law of harvest struck my mind. Taking the example of a farmer preparing his field, I remembered the words of my friend. I will give an analogy of a farmer, when a farmer is preparing his field, he goes through a process which will involve two extreme ends, sowing and harvesting, but during that process so many things happen in between. When the crops appear, along come the weeds to compete with the crops, the farmer has to starve the weeds by weeding them out so that the crops grow, however if he ignores the weeds and let them feed on the crops, the weeds will definitely grow, and he will have a plenteous harvest of weeds! This example applies in our daily lives in which, too often we feed on a steady diet of negatives. We complain, find fault, feed on discouragement, hatred, malice and every ill society can name. And then we marvel at the harvest that such a bounty of negatives brings in our personal lives. What we feed ourselves mentally is a choice. We can feed ourselves negatives and reap the harvest of unhappiness or we can feed ourselves the positives and reap a harvest of bliss. It is our choice.
I draw a lot of lessons from Saint Paul, who knew the power of positive thinking and was conscious of the law of harvest. He was very much aware that whatever one feeds on grows and what one starves dies This is reflected in the letter he wrote to the Philippians in AD 61 whilst he was in prison. He had this to say to them: 'Summing it all up, friends, I'd say you'll do best by filling your minds and meditating on things that are true, noble, reputable, authentic, compelling, gracious–the best, not the worst; the beautiful, not the ugly; things to praise, not things to curse.' This was a man in prison whom many thought should be pitted. Rather he was the one motivating them, telling them to maintain a positive mental attitude, showing them that whatever they sow they harvest.
The law of harvest is at work daily at work in each of our lives. We do have a choice in how our lives will unfold and our mental and emotional health by what we feed our minds and spirit.
News
New Board Elected
The IIGL Annual Meeting was held on Monday, June 13th at Mountain Light Sanctuary near Asheville, North Carolina, USA. The primary order of business was the election of the new board of directors for the coming year. There were 13 present plus three who joined us from Nigeria and Hungry via Skype. The following individuals were elected to the new board:
Voting Board (officers)
Co-Presidents
Wanda Gail Campbell (USA-AL)
Paa Kwesi Inkumsah (Ghana)
Co-Vice Presidents
Kathleen Oweegon (USA-NM)
Noeline Kirabo Mulongo (Uganda)
Co-Treasurers
Heidi Stewart (USA-NC)
Joseph N. Zvoushoma, (Zimbabwe)
Co-Secretaries
Judith Royer (USA-NC)
Pius Reis (Nigeria)
Voting Board
Felix Isiomoh (Nigeria)
Erick Omari (Kenya)
Lindzee Lindholm (USA)
Bikundu Onyari (Kenya
Lynne Murguia (Italy/USA)
Olita Talent Nyathi, (South Africa)
Ntobo Valentine E. (Cameroon)
Non-voting Board
Kennedy John Offor (Nigeria)
Rwamatwara Egide (Congo)
Mark Elisha Mazadu (Nigeria
Deb Rosen (USA)
David Banner (USA)
Gregory Burazer (USA)
Gillian Keen (UK)
Emmanuel Osouza (Nigeria)
Imoh Colins (Nigeria)
New National Coordinators
We are very pleased to announce the appointment of four new National Coordinators for the countries of Rwanda, Liberia, Cameroon and Ethiopia. They join our growing team of national coordinators from Cote d' Ivoire Ghana, Kenya, Nigeria, Togo, Uganda and Zimbabwe. The national coordinators are handling our book distribution in each of these countries, developing the IIGL program locally and laying the foundation for IIGL eventually becoming a student and graduate administered program. Our current national coordinators are:
Cameroon
Yieh Odette Gwain
yiehditto@yahoo.com
Cote D'Ivoire
Roger Yomba Ngué
yombaroger2005@yahoo.com
Ethiopia
Bereket Alemayehu
albereket@yahoo.com
Ghana
Paa Kwesi Inkumsah
inkumsah@global-leadership.com
Kenya
Erick Kebeka Omari
omari15ke@yahoo.com
Liberia
Kula Aatoz Zodua
kzodua@yahoo.com
Nigeria
Iziomoh Bidemi Felix
flelixi@yahoo.com
Rwanda
Charles Kabera
kabcharles@yahoo.fr
Togo
Davui Kosi Sepenou
lsdavui@yahoo.fr
Uganda
Noeline Kirabo Mulongo
iigluganda@yahoo.com
Zimbabwe
Joseph Ngonidzashe Zvoushoma
zvoushomajn@gmail.com
What Our Students Are Saying
Pius Reis (Nigeria)
Taking responsibilities for our feelings is an idea I have found very very helpful and important. Before I started my IIGL program, I can say that I was 80 percent of the time depressed as a result of the events happening around me which I could not control. I had a mind set that either God could not solve my problems or just didn't want to do anything about it. My IIGL program has helped me to take control of my thoughts especially with the book "What to say when you talk to yourself." Reading about taking responsibility for your feelings in this book has just helped me re-affirm my commitment to myself that no matter the circumstance or whatever anyone says about me, I am in charge of my feelings. The author writes that our feelings result from how we chose to receive what others say and do, as well as our particular needs and expectations in that moment.
What Our Students Are Reading
Strengths Based Leadership
by Tom Rath & Barry Conchie ($15.86)
For decades, Gallup scientists have researched the topic of leadership. They've surveyed a million work teams, conducted more than 50,000 in-depth interviews with leaders, and even interviewed 20,000 followers to ask what they admired in the most important leader in their life. The results of that research are unveiled in Strengths-Based Leadership. Using Gallup's discoveries, authors Tom Rath and Barry Conchie identify three keys to being an effective leader and use firsthand accounts from highly successful leaders — including the founder of Teach for America and the president of The Ritz-Carlton — to show how each person's unique talents can drive their success. A new version of Gallup's popular StrengthsFinder assessment helps readers discover their own special gifts, and specific strategies show them how to lead with their top five talents. Loaded with novel research, inspiring stories, and actionable ideas, Strengths-Based Leadership offers a new roadmap for leading people toward a better future.
Valuable Resources for Personal & Planetary Transformation
InterFaith Conflict Resolution
http://www.usip.org/education-training/courses/certificate-course-in-interfaith-conflict-resolution
This Free online course is designed to enhance the peacemaking capacities of individuals and faith-based organizations by focusing on objectives, methods, and best practices of interfaith dialogue, a form of religious peacemaking increasingly recognized for its relevance to 21st Century conflict. The course applies general principles of faith-based peacemaking to two case studies, highlighting interfaith peacemaking efforts between Christians and Muslims in Nigeria, as well as the role that various faith communities played in helping to bring and end to the 36-year internal armed conflict in Guatemala.
Meet Our New Students
We are please to welcome fsix new active students this during June. They are from Botswana,
Mali, Nigeria, Togo & Uganda.
Saidi Mdala (Botswana)
I grew up in a small town of Karoi, a small boy with many talents and aspirations until my parents sent me to school. School and a mediocre environment did a great job of divesting me of my zest for great things. Four years of secondary education at a Mission School reinforced all the shortcomings I had acquired and this continued until one day, at 34, a corporate culture transformation expert and inspirational leader challenged me to answer three questions that stopped my roller coaster, happy-go-lucky eventless life informed by no particular purpose: "Who Am I?" "Why Am I Here?" and "Where Am I going?"
It refocused me to what I believe I had been unconsciously growing into – a personal development agent with a vision to become a world class inspirational leader and bestselling author, and a mission: To give others maximum advantage using everything I have acquired, am acquiring and have influence over.
After completing a degree programme in Media Studies, undergoing a management development, it was apparent my time was up. I chose journalism as a launch pad because of its pervasive influence and worked very hard to grow through the ranks to become our publication's Country Manager, a responsibility that not only allowed me to give others maximum advantage, but influence others to do the same.
I reach a groups of beneficiaries through my opinion columns in publications, active citizenship through Junior Chamber International (JCI) membership, and as a professional speaker at Toastmasters International.
I am in the process of establishing Focused Living International (FLI) a personal development initiative which is part of my big dream to build an international personal development centre that will have exciting tailor made non-conventional learning programmes aimed at bringing out the leader out of every beneficiary of ours.
Over the past 18 months I have been working on five signature modules for FLI, three of which I have decided to develop into my first PD book, all of which are almost ready now.
My hobbies are reading, writing and volunteering and my greatest passion is the development of the fellow human being. I dream that one day I will be so wealthy as to facilitate and human cause I set my mind upon.
I am inspired by the selflessness of such historic figures as Abraham Lincoln, Andrew Carnegie, Nelson Mandela and Mohandas Gandhi.
Growing up, I was socialized into a fear for trying out things I continue to struggle with this demon and every endeavor I make in life is to counter it. I can't even ask for a raise from my employer and find it more convenient to create my own means of production so that I can have everything I want.
I listen to inspirational music and have a soft spot for comedy and inspirational motion pictures.
I am family man with two great daughters (16 and 9) and they are my biggest fans, growth buddies, favourite learners and an amazing source of knowledge and wisdom. I wish for them nothing but the very best as I prepare them to take up the very noble vocation of service to humanity.
I would like to be an exception and point of reference in my area of specialty and I would smile in my grave to look back and see that many have breathed easier because I have lived.
Coulibaly, Issa Ousmane (Mali)
My name is Issa Ousmane Coulibaly. I'm a major in the military. In five months, I will be 38 years old. I'm married since 2003, we have two sons. I joined the military when I was 13 years old, after a test to go the secondary school. Six years later, after Baccalaureate, a diploma in Languages and Literature, I went to the National Administration University. From there I was graduated in 2007 for a Masters in Law studies. From 1999 to 2000, I attended the basic officer school to get the rank of Lieutenant. After commanding an Infantry Company, I came back to studies and attended Magistrate Institute for two years.
As travelling experience, I spent one year in Gabon for the senior staff college. There, I visited: Cameroon, Republic of Central Africa and France. After an African Union test, I spent one year in Darfur as Military Observer from November 2006 to November 2007. By the way, I spent two weeks in Addis Ababa for induction course. It's my best international experience up to now. I met other people and got work and cultural experiences.
In Darfur, the security situation was unpredictable; even we lost one colleague there. I'm proud of that hard mission because we helped other African there. I realized that life and death are very close. From my return, I work in Ministry of Defense as staff officer. I'm working in the Military Cooperation Branch; I accomplish some Legal adviser tasks. In 2009 I attended six months English Language Course in Borden, Canada. It was a wonderful experience; I encountered other manners, virtues and style of life.
I am fond of Western or Cowboys and trial movies. I like soccer and I am a fan of Barcelona and Marseille. I enjoy sharing my events with other people and I have a lot of friends. I like reading about geopolitics and international law. I want to be one day a good leader not for my country but for Africa, my dream is an emerged Africa without disasters we know today. In my opinion, Africa doesn't need all these ethnic and tribal wars. The continent is rich, populations deserve better life. But if you pronounce the word Africa, the picture is: hungry, aids, poverty; nothing positive. This is what we have to change; we will do it because I know that we can. Last but not least, I hate lying.
Ifezue Chinweze R. (Nigeria)
IfBasically, i am a very energetic young man, a Roman Catholic and the last in a family of four from Anambra state Nigeria. I live each day always keeping in mind that there is something far more better than making a living, and that is making a noble life. I am objective enough to minimize illusion and understand that self-deception can cost me my vision. It's difficult sometimes balancing optimism and realism, intuition and planning, faith and fact. But i guess that's what we are all here for.
Mutiu Damilola Samuel (Nigeria)
I'm having so many goals and mission, I always dream big. I always reason about how thing are going on in my environment, state, country, and world as a whole. I plan to be a successful man, that's why I always work hard. I use to do anything I plan to do with target. My dream is all about doing good, helping the needy, providing jobs for as many that need job or jobless, most especially youths, both graduate and none educated ones. I belief by doing this it will reduce the level of poverty in the country and world generally. What I discover is just that, to eradicate or reduce the level of poverty in the world is not what a man can do alone. But I belief there is nothing God cannot do, with hard working and enthusiasm it will surely workout.
I was not born with this passion but I developed it immediately I discover my purpose been on this earth. Since then I've been developing this idea of helping less privileged people. The purpose I discover was been made to make peace and to make people happy. To develop this idea of helping the needy and making peace, I look at my environment and I went on research of what people lack most, and I discover that it was job. This issue of unemployment has cause and lead to so many things. Indirectly this unemployment is affecting economy and growth of each nation. Which I belief that individuals that are able to help should do everything possible to help them, not by giving them money to eat, but by empowering them and by enlightening them.
This great task has change, I myself, because I was not born with this mission, I developed it by myself. It has help me a lot by reading motivational books, which has change my mentality, dressing and the way I approach people also the type of movies I watch. This great task has helped me to participate in many projects, one of the project I participated was youth farm project (Y.F.P). which was organized for youths in my community. This project is been organized just to let the youth realize that they have power to do great things, and also to keep them busy. This project was youths in their various areas of needs. Is also made to generate money to make it known to other youths, and government that, there is power in youths and farming. What youth farm project all about is helping youths by empowering them. Youth farm project is a farming project that started with less than ten youths. This project was started with planting of maize, from there it started developing, and I was made the secretary of the project.
The mission of this project it to empower the every member of this organization and our society. I myself also benefit from this mission of farm project. How? As I've said that I love helping people, and I'm a computer literate. I decided to be teaching people that are not computer literate, computer in a cheaper rate, so this organization bought me a desktop computer to carry out my mission. The name of the computer school is Leaders Computer College. Thank God (LCC) is now government approved with three computer, and is speedily progressing.
Dogbo, Kofi Fafali (Togo)
I am a young Togolese man of 29 years old. Fair in complexion (height 1.64cm weight 55 kg). Neither do I smoke nor drink alcohol because I am from a christian home. I have
4 brothers and 2 sisters. I worship God at the " Evangelistic Ministry Christ Without Border for Salvation of Souls" one the charismatic churches in Togo. I am a bachelor having no child. It is my desire to marry a white christian lady. I like making friends to exchange ideas. Watching football matches, Nigerian movies, singing gospel and browsing are my hobbies. I speak French, English and I have basic knowledge in German. At Senior High School of Kévé (TOGO) I was the president of "English club" for 3 consecutive years. I love English because I have been saying that I will have an international career. Currently I am a member of " Club rfi" (FRANCE RADIO) and IPF-TOGO a non-lucrative association (meaning Initiative for Positive Future)
I have the desire to work for God as an interpreter (French-English) of the gospel therefore I am calling for help. Every man of God, church or christian organization which is willing to help me to get a training at a powerful Bible University overseas is welcome. I don't have means but I believe God can touch the heart of somebody to finance my pastoral training. I am also ready to work for/with a christian organization whose teaching is based on Jesus. I can conduct christian youth meetings all over the world. In brief I want to be an ambassador for Jesus because happiness according to me is to work for God by helping people come out of darkness and poverty. I like traveling to discover other cultures. I want to invest later in humanitarian works.
Pacotto Emmanuel Dessy (Uganda)
I am a student by occupation, Way back at school I was, ushered into leadership while in my ordinary level. I was chosen to represent my class in scripture union, in s.3 I was chosen to be a class councilor and when I joined advanced level, we teamed up and joined a program called Education Reach Africa (ERA Uganda). We had to form a group known as Behavioral change program (BCP), where we set apart one hour every Thursday morning before lessons, to teach fellow students following a guideline that we have been mentored on first. Currently in my vacation I am working with a few colleagues to form the same group in the formally war turned districts of northern Uganda.
I have a dream of being a distinguished private and public speaker under the mentorship of IIGL. I owe my mission to transforming a good number of people everywhere I go because that is what is in my heart. My family for sure may not be financially stable, but that is not reason enough to transform lives. I know that God the father who sits on the throne up in heaven cannot deny me my desires as long as it glorifies his name and allows his will to be done.
I was born in Gods plan to serve God in the world by a greater percentage and not the world to serve me at all times.
Secondly I would like to join the New York Film Academy and study bachelors of fine arts in film making not for the love of making money and material gains but to preach a gospel that the current entertainment industry is not preaching and that is a life transforming message which involves putting back together the minds of those who feel forsaken, neglected, those who lack true love, those who are victims of violence those who have been sexually abused and the orphaned children in my capacity.
My favorite books are; the purpose driven life, The unbroken curses, The bait of Satan rules of thumbs for business writers, Gifted hands, the power of thinking big, think big, and rich dad poor dad among others.
Movies I enjoy watching for time are; the journey to Heaven, the amazing grace, the writers' dairy.
Graduates
The following student(s) complete one level of study last month:
Cameroon
Yieh Odette Gwain
Level Two
Kenya
Collins Odhiambo Aballa
Level Four
Sierra Leon
Mustapha Klah
Level One
Zimbabwe
Enock Pedze
Level Two
Student Progress
We had 26 students from 15 countries complete a total of 37 books in June. These students were from Botswana, Cameroon, Ethiopia, Kenya, Mali, Nigeria, Norway, Rwanda, Sierra Leon, South Africa, Southern Sudan, Toga, Uganda, the USA & Zimbabwe.
Saidi Mdala (Botswana)
· Jonathan Livingston Seagull
· As A Man Thinketh
Ntobo Valentine (Cameroon)
· The Law Of Attraction
Yieh Odette Gwain (Cameroon)
· The Power Of Intention
Bereket Alemayehu (Ethiopia)
· Goal Mapping
Collins Odhiambo (Kenya)
· Guide To News Writing
· Manufacturing Consent
· AP Guide to Internet Research
Issa Coulibaly (Mali)
· Jonathan Livingston Seagull
· As A Man Thinketh
Adedeji Adedoyin (Nigeria)
· The Law Of Attraction
Agada Grace Omenyo (Nigeria)
· Keys To Success
· Success Through Positive Mental Attitude
Arokoyo Sandra Oluwakemi (Nigeria)
· Success Through Positive Mental Attitude
Ayoade Anthony (Nigeria)
· The Power of Intention
Ifezue Chinweze R. (Nigeria)
· Jonathan Livingston Seagull
· As A Man Thinketh
James Oluwanimbe Adanigbo (Nigeria)
· What To Say When You Talk To Yourself
Kenneth Offor (Nigeria)
· The Biology of Belief
Longe Opeyemi (Nigeria)
· Real Magic
Mutiu Damilola Samuel (Nigeria)
· Jonathan Livingston Seagull
· As A Man Thinketh
Ugbekile Chuks Friday (Nigeria)
· Giant Steps
· How To Win Friends & Influence People
Abigal Boafo (Norway)
· Keys To Success
Charles Kabera (Rwanda)
· Debt Virus
Mustapha Klah (Sierra Leon)
· Real Magic
Enock Pedze (South Africa)
· Leadership For Dummies
· Unlimited Power
Francis Okeny Silvio (Sudan)
· Gandhi's Autobiography
Dogbo Kofi Fafali (Togo)
· Jonathan Livingston Seagull
· As A Man Thinketh
Harriet Opondo (Uganda)
· The Power Of Intention
Pacotto Emmanuel Dessy (Uganda)
· Jonathan Livingston Seagull
· As A Man Thinketh
Lindzee Lindholm (USA)
· Mediators Handbook
Adelaide Rufaro Katsika (Zimbabwe)
· PsychoCybernetics
Statistics
New Enrollments
9 enrolled in June
51 enrolled in 2011
Book Assessments
37 in June
194 in 2011
Books Shipped
17 in June
313 in 2011
Cost of books
$325.70 in June
$6,140.41 in 2011
You Make It Possible
We extend a special thanks to the following 28 individuals and/or organizations from five countries who contributed to IIGL during June. Your ongoing support makes this work possible.
Deb Silver (Israel)
Edmee DiPauli (UK)
Andras Nevai (Hungary)
Mark Mazadu (Nigeria)
Felix Iziomoh (Nigeria)
Ayoade Ayodeji (Nigeria)
Afere Lawrence (Nigeria)
Lily Ann (USA/NC)
Deb Rosen (USA/WI)
Margie Tice (USA/NC)
Helen Baker (USA/NC)
Janice Thayer (USA/NC)
Ron Walker (USA/VA)
Peggy Moore (USA/NC)
Lou Stewart (USA/NC)
Judith Royer (USA/ND)
Corine Wilson (USA.FL)
Barbara Mader (USA/NM)
David Banner (USA/WI)
Gregory Burazer (USA/NC)
Heidi Stewart (USA.NC)
Lynne Murguia (USA/AZ)
Julie Loosbrock (USA/WI)
John Hornecker (USA/CA)
Unity of Huntsville (USA/AL)
Michael Lightweaver (USA/NC)
Wanda Gail Campbell (USA/AL)
Janae & Barry Weinhold (USA/NC)
Make A Difference
Dream Team 22
In January 2009 we launched a new idea which blends two previous endeavors: The Master Mind Group and the 22 Experiment. We are calling this Dream Team 22 and our goal is to have 220 people contributing $22 per month. We understand that money is energy and that to sustain and build IIGL we need a lot of people pouring their energy into this endeavor on a regular basis. We also know that not everyone can afford to commit $22 a month – especially our students, who live in countries with economies in which this amount can be equal to a weeks salary. So we are offering two options for those who wish to become a part of the Dream Team. One can commit to a $22 a month contribution or to spending 22 seconds each day holding the vision of IIGL becoming financially sustainable by the end of 2009.
Will you join the Dream Team and help us create an energetic foundation to support the transformational work of IIGL? You can really make a difference in the world by making a modest contribution of time or money. To make the $22 a month commitment or a one time donation, click the link below. To become a member of the Dream Team 22 by committing 22 second a day to help us hold the vision, contact Michael for details: lightweave@aol.com
Checks on US banks, payable to the International Institute For Global Leadership, can be mailed to PO Box 18909, Asheville, NC. 28814, USA. Contributions may also be made by credit card by clicking the link below. Contributions are tax deductible under the 501 (c) 3 tax code of the United States Internal Revenue Service.
To Contribute By Credit Card, Click Here
Newsletter Archive: Click Here to view archived issues of the Global Leadership News