International Institute For Global Leadership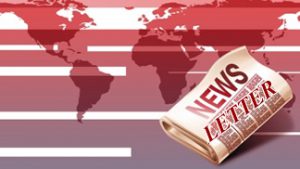 Issue #114 * June, 2011
www.global-leadership.com
Asheville, NC. USA
Guest Editorial
In Every Seeming Adversity….
By Adedoyin Adedeji (Nigeria)
hadedoyinus@gmail.com
One of the most valuable lesions I have learned from IIGL is the idea that "In every seeming adversity is the seed of an equal or greater benefit." If only we can find the opportunity and seize it. The story of Alfred Nobel is a case in point.
Alfred Nobel the renowned inventor of dynamites woke up in the morning on a day in 1888 to see an erroneous publication of his premature obituary by a French newspaper, condemning him for his invention of dynamite, the obituary stated Le marchand de la mort est mort ("The merchant of death is dead") and went on to say, "Dr. Alfred Nobel, who became rich by finding ways to kill more people faster than ever before, died yesterday". This erroneous publication by this French newspaper marked the turning point for Alfred Nobel and the birth of one of the most prestigious achievements in the world. Alfred Nobel had made so much money from the patent of his inventions and had even set up a factory for the mass production of dynamites. Initially, his reason for inventing dynamites was to help the mining and construction industry blast rocks and create tunnels or path through difficult regions for roads and bridges. Even though he had good reasons for his invention, he ended up inventing one of the most destructive elements in the history of mankind. He paved the way for the most destructive events that occurred in the 20th century. Men saw beyond his useful reasons for creating the dynamites, they saw it not as a tool anymore but as a weapon to meet their selfish needs.
Despite all these Alfred left us all a prestigious thing. The erroneous publication was said to have brought about his decision to leave a better legacy after his death. Alfred realized the future of humanity would be threatened by his invention. He lived the rest of his life is despair, regret and fear, he spent the rest of his life in a weakness that later killed him. In the face of this weakness Alfred still stood strong to promote the well being of humanity before he died and even long after he died, Alfred stood strong fighting for a better world. Though Nobel wrote several wills during his lifetime, the last was written a little over a year before he died, and signed at the Swedish-Norwegian Club in Paris on 27 November 1895. Nobel bequeathed 94% of his total assets, 31 million Swedish Kronor, to establish and endow the five Nobel Prizes (As of 2008 that equates to 186 million US dollars.)
"The whole of my remaining realizable estate shall be dealt with in the following way:
The capital shall be invested by my executors in safe securities and shall constitute a fund, the interest on which shall be annually distributed in the form of prizes to those who, during the preceding year, shall have conferred the greatest benefit on mankind. The said interest shall be divided into five equal parts, which shall be apportioned as follows: one part to the person who shall have made the most important discovery or invention within the field of physics; one part to the person who shall have made the most important chemical discovery or improvement; one part to the person who shall have made the most important discovery within the domain of physiology or medicine; one part to the person who shall have produced in the field of literature the most outstanding work of an idealistic tendency; and one part to the person who shall have done the most or the best work for fraternity among nations, for the abolition or reduction of standing armies and for the holding and promotion of peace congresses.
The prizes for physics and chemistry shall be awarded by the Swedish Academy of Sciences; that for physiological or medical works by Karolinska Institutet in Stockholm; that for literature by the Academy in Stockholm; and that for champions of peace by a committee of five persons to be elected by the Norwegian Storting. It is my expressed wish that in awarding the prizes no consideration whatever shall be given to the nationality of the candidates, so that the most worthy shall receive the prize, whether he be Scandinavian or not."
The Nobel prize remains the one of the most prestigious award anyone can receive in a life time. It is given to men and women who like Alfred Nobel despite the weaknesses life has placed before them still went the extra mile to change the world for good. I wish I could say
we all won't have weak times in life but always remember "WE HAVE TO KEEP MOVING" towards our goals and dreams. Remember how God used just four men with leprosy to deliver the whole city of Samaria, how much more you. Look beyond the limitations and focus on the dreams in your heart. Nothing in this world can stop a determined mind.
The whole of humanity is eagerly waiting for you; they have high expectations over your life. Even the heavens are on their toes waiting for you to rise above that weakness and cause a positive change. You can't afford to fail them. Those weaknesses and limitations are intangible compared to the awesome power that is within you. The power to do exploit in politics, education, business and every other phase of life lies within you. Folks, we are here for a short time, what would you say you left for the advancement of humanity at the end of your chapter.
What Our Students Are Saying
Yieh Odette Gwain (Cameroon)
Since I began with these books I have learnt to believe and trust in myself than before and ever since I have reached places I never thought I could reach. There are a lot of boundaries that I have broken and now I know everything is possible if I set myself to it and work towards it then I shall achieve it no matter the time it will take. Just like Alexender Graham puts it 'A man as general rule, owes very little to what he is born with – a man is what he makes of himself'. I have decided to give my family a life so the responsibility is all mine and it begins with me.
What Our Students Are Reading
Conscious Acts Of Creation
by William Tiller, Walter Dibble & Michael Kohane ($29.95)
Another book which bridges the divide between religion and science, Conscious Acts of Creation provides a deeper understanding of the role of intention in creating physical reality as understood from the perspective of quantum physics. For the first time, a rigorous experimental protocol is available to allow human qualities to meaningfully alter the properties of physical materials via specific human intentions. The experimental data portion of this book shows, via the use of IIEDs (Intention Imprinted Electrical Devices), how human intention can robustly influence physical reality with measurement amplitude changes by as much as 100 times the instrument measurement accuracy.
Valuable Resources for Personal & Planetary Transformation
World Goodwill
www.worldgoodwill.org
"World Goodwill is an organised movement founded in 1932 to help establish right human relations and solve humanity's problems through the constructive power of goodwill. World Goodwill's activities are essentially educational. The work of World Goodwill is based on the principles of brotherhood, human unity, sharing and cooperation; and on the fundamental rights and freedoms embodied in the United Nations Universal Declaration of Human Rights. www.worldgoodwill.org "
Meet Our New Students
We are please to welcome four new active students this during May. Each of them are from Nigeria
Akinpelu Akinyemi (Nigeria)
I am a Performance coach, consultant and facilitator whose excitement spans areas as leadership development, business innovation and human capital development. I am the principal host of the annual Dream Releasers Coonference" under the auspices of Niche Foundation in which I serve as the President. I was recently appointed to represent the Nigerian youth before the National Assembly on the hope strategy for the nation. I sit on the board of several business organizations and ministries, some which I also manage.. I am an author with published articles on the Web and in hardcover Magazine
Olufisola Oladipo (Nigeria)
I am a GIS Consultant/Researcher with over five years experience applying GIS to different developmental projects. I have applied GIS to Tourism, Utility Mapping (Pipe-borne Water & Electricity), Water Resources, Banking, Point of Interest Mapping, Project Monitoring and Evaluation, and several other applications. I am also experienced in implementing Electronic Document Management System (EDMS). I am well versed in ESRI ArcGIS family of softwares: ArcGIS Desktop Suite, ArcGIS Server and ArcGIS Mobile. I am a certified Google Earth & Maps Trainer. I am also certified in E- Government – what a government leader should know – Part I, II, & III from UNPAN (United Nations Online Network on Public Administration & Finance). I am a member of several professional bodies which include Association of American Geographers (AAG), Association for Computer Machinery (ACM), The Free Software and Open Source Foundation for Africa (FOSSFA), and Global Spatial Data Infrastructure Association. I did a stint with AAC Consulting as the Snr EDMS Manager and Support Systems Limited as the Snr GIS Analyst and have attended several local and international conferences in Ghana, the UK, Uganda, Nigeria and Ethiopia. I hold a BSc Geography and MSc GIS from the University of Ibadan, Nigeria.
Happiness Onwuabiauka (Nigeria)
My is Happiness Onwuabiauka Ugochi. I am from Imo State in Nigeria. I am a graduate from the Lagos State University where i studied personnel Management. A ninth child in a family of 12 including parents. As a child I have always had the desire to learn things as much i can to teach others. So, this desire inspired my interest in personal development. I love to read books. Listen to inspirational speakers, my favorite local radio station is Inspirational FM where life issues are shared.My desire to improve myself and others drove me to establishing a local youth club. (The real Life Club) where we work with Teenagers. I am a member of the Toastmasters club in Nigeria. Toastmaster is an international Club with the vision of improving members leadership and communication skills. Presently, I work with an Engineering Firm where I practice my skills in Quality Management in Lagos Nigeria. I have done some professional training on Quality Management. I'm in the process of establishing my own Logistics and procurement company and seeing it grow as one of the leading indigenous companies come year 2017. I desire is to travel all over the world, meeting people with different culture and learning from them all.
Akobo Samuel Kurotamunoye (Nigeria)
I am a young man with great dreams to make the world a happy place for all around me. I hate poverty, suffering, hardship, violence and above all, oppression. I wish to be the voice of the voiceless, hope to the hopeless and eyes to as many who have eyes but cannot see beyond their noises. I love travelling because by so doing i explore the world around me. i love to meet new people everyday and to know what is happening in the global village. I want to make a positive impact in the lives of so many languishing in penury and poverty. I love to seat calmly and think about the world around me. I do not stop to ask myself why things happen the way they do? I am from the Niger Delta region of Nigeria and our people have suffered deprivation and lack despite the huge natural resources God has deposited in that region. This is why i keep asking myself questions i have not been able to answer. I am eager and anxious to know why people can be so humble when they do not occupy leadership position but the moment they are at the top they see others as their slaves. I love watching movies on crime and police because of the intrigues i find in them. such movies make me to ponder on why people take to crime as a way of meeting their needs or expressing their grievances to social injustice. And the pains the police has to undergo in other to detect the criminals. It makes me ponder on the consequences on taking the law into one's hands. Though i have not participated in any tangible project, i wish to execute community based project; helping indigent communities to achieve some of the most pressing needs of such communities, e.g providing portable water. I wish to make good use of this training to make me actualize my dreams of helping the poor around me and making the world a habitable place by speaking to the conscience of our youths so that they will drop violence for dialog.
Graduates
The following student(s) complete one level of study last month:
Solomon Teshome
Level One
Edwin Akpan
Level Two
Student Progress
We had 16 students from 6 countries complete a total of 24 books in May. These students were from Cote d'Iviorie, Ethiopia, Kenya, Nigeria, South Africa and Southern Sudan.
Roger Yomba Ngué (Cote d'Iviorie)
True Prosperity
Solomon Teshome (Ethiopia)
Giant Steps
How To Win Friends
The New Dynamics of Winning
Real Magic
Bereket Alemayehu (Ethiopia)
Goal Setting 101
Ziyad Abdule (Ethiopia)
PsychoCybernetics
Keys To Success
Collins Odhiambo (Kenya)
Rich Media Poor Democracy
Ken Offor (Nigeria)
How To Raise An Indigo Child
Akinpelu Akinyemi (Nigeria)
As A Man Thinketh
Jonathan Livingston Seagull
Akobo Kurotamunoye Samuel (Nigeria)
As A Man Thinketh
Jonathan Livingston Seagull
Edwin Akpan (Nigeria)
The Power of Intention
Elayira Peri-Okonny
Keys To Success
Happiness Onwubaiauka (Nigeria)
As A Man Thinketh
Jonathan Livingston Seagull
Laurence Afere (Nigeria)
The Illusion of Entreprenuership
Obarinu Sunday Abidemi (Nigeria)
Becoming A Person Of Influence
Olufisola Oladipo (Nigeria)
As A Man Thinketh
Jonathan Livingston Seagull
Enock Pedze (South Africa)
Non-Violent Communication
Francis Okeny Silvio (Sudan)
Conscious Acts of Creation
Lindzee Lindholm (USA)
Difficult Conversations
Francis Mwale (Zimbabwe)
Real Magic
Statistics
New Enrollments
15 enrolled in May
42 enrolled in 2011
Book Assessments
27 in May
157 in 2011
Books Shipped
44 in May
296 in 2011
Cost of books
$939.43 in May
$5,814.71 in 2011
You Make It Possible
We extend a special thanks to the following 21 individuals and/or organizations from five countries who contributed to IIGL during May. Your ongoing support makes this work possible.
Deb Silver (Israel)
Edmee DiPauli (UK)
Ken Offor (Nigeria)
Desiré Tapé (France)
Mark Mazadu (Nigeria)
Lawrence Afere (Nigeria)
Noeline Kirabo Mulongo (Uganda)
Lily Ann (USA/NC)
Deb Rosen (USA/WI)
Margie Tice (USA/NC)
Ron Walker (USA/VA)
Peggy Moore (USA/NC)
Lou Stewart (USA/NC)
Judith Royer (USA/ND)
Corine Wilson (USA.FL)
David Banner (USA/WI)
Heidi Stewart (USA.NC)
Nancy Carlson (USA/ME)
Lynne Murguia (USA/AZ)
Julie Loosbrock (USA/WI)
John Hornecker (USA/CA)
Michael Lightweaver (USA/NC)
Wanda Gail Campbell (USA/AL)
Janae & Barry Weinhold (USA/NC)
Make A Difference
Dream Team 22
In January 2009 we launched a new idea which blends two previous endeavors: The Master Mind Group and the 22 Experiment. We are calling this Dream Team 22 and our goal is to have 220 people contributing $22 per month. We understand that money is energy and that to sustain and build IIGL we need a lot of people pouring their energy into this endeavor on a regular basis. We also know that not everyone can afford to commit $22 a month – especially our students, who live in countries with economies in which this amount can be equal to a weeks salary. So we are offering two options for those who wish to become a part of the Dream Team. One can commit to a $22 a month contribution or to spending 22 seconds each day holding the vision of IIGL becoming financially sustainable by the end of 2009.
details: lightweave@aol.com
Checks on US banks, payable to the International Institute For Global Leadership, can be mailed to PO Box 18909, Asheville, NC. 28814, USA. Contributions may also be made by credit card by clicking the link below. Contributions are tax deductible under the 501 (c) 3 tax code of the United States Internal Revenue Service.
To Contribute By Credit Card, Click Here
Newsletter Archive: Click Here to view archived issues of the Global Leadership News