International Institute For Global Leadership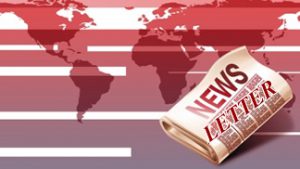 Issue #95 * November 2009
www.global-leadership.com
Asheville, NC. USA
Guest Editorial
Get SMART With Your Dreams
By Iziomoh Bidemi Felix (Nigeria)
So many people, if not everybody, want to live their dream life. If you want to live a dream life, not only must you decide what you want, you must have S.M.A.R.T goals: Specific, Measurable, Action, Realistic and Time bound. You must turn your dream into measurable goals, break those goals down into specific action steps and then visualize and affirm your desired outcomes.
I have a mentor who recommends me making a commitment to do something I have passion for, in at least three different areas, that will move me in the direction of my goal in life. Since then, I have devoted time for writing, reading books from various authors, spending time on the internet to read articles and listen to audio tapes about successful people how they achieve success.
For example, if one of your goals is to be a best selling author, then make a commitment, write at least two to three pages, spend 1 or 2 hours daily writing on the topic or subject that interest you. If you want to achieve physical fitness, make a commitment to do some sort of aerobics and stretching exercise three to four times a week for the duration of twenty to thirty minutes. If you simply go for 30 minutes walk for four times a week that would probably put you in the top 1% of those people who are fit. If your goal is to live have financial independence, start saving and investing a portion of your income every month without fail.
If you wish to translate your day dreams into a dream life then you must set specific, measurable goals to accomplish in a given time period and take the necessary action for meeting them. This is SMART!
What Our Students Are Saying
Adetula Muyiwa Olaolu (Nigeria)
As environment influences us, we influence the environment. As environment surrounds us, we become our environment. The mind is subject to the dominating influences of the environment. With understanding, we can impress our desires on the environment to give us the environment we desire. For me, I carry a Nigerian passport, I have an African heritage and I am a global citizen. Nigeria is my launch pad but I bear a responsibility to the world. My present environment, though not the best is not an incapacitating factor for me. It's a strengthening factor because I am learning from the people. There's nothing new in the cycle of life and I believe that someone somewhere has succeeded in reaching his dreams in harsher conditions than mine- I just need to find and learn those principles. All men are equal. We are all equal, not in thought, not in knowledge, environment and favour but in the opportunity to live, in the opportunity to seek expression and in latent potential. The bridging of this gap is part of our contribution to a unified environment.
Students In Action
Nigeria – Youth Leadership Summit '09
Paul Adedayo / dayo4ggreat@yahoo.com
IIGL student, Paul Adedayo recently organized a Youth Leadership Summit which was held on October 3rd at Bell University in Ota, Nigeria. The summit was sponsored under the auspices of his business "Success Map International", a personal development organization and the publisher of Success Map Magazine, a motivational, inspirational and personal development magazine. The notable roster of guest speakers included Mr. Lekan Otufodunrin, The Sunday Editor of The Nation newspaper; Mr. Wale Ajiboye with LEAP Africa; Mr. Daniel Olukayode Jacob, The Executive Director of the Centre for Creative Youth International; Mrs. Odafe MSC, from First City Monument Bank; Mr. Ronke Kosoko, the chief executive officer of the Employment Clinic & Mr. Wole Ajala, the publisher of GreyGold Excellence Magazine. Topics included a broad array of subjects related to leadership in many different fields. The summit drew over 100 participants from many universities. In addition to lectures and workshops, there were exhibitions which included books, CDs & magazines
What Our Students Are Reading
Maximum Achievement
by Brian Tracy
In Maximum Achievement, Tracy gives you a powerful, proven system — based on twenty-five years of research and practice — that you can apply immediately to get better results in every area of your life. You learn ideas, concepts, and methods used by high-achieving people in every field everywhere. You learn how to unlock your individual potential for personal greatness. You will immediately become more positive, persuasive, and powerfully focused in everything you do. Many of the more than one million graduates of the seminar program upon which this book is based have dramatically increased their income and improved their lives in every respect. The step-by-step blueprint for success and achievement presented in these pages includes proven principles drawn from psychology, religion, philosophy, business, economics, politics, history, and metaphysics. These ideas are combined in a fast-moving, informative series of steps that will lead you to greater success than you ever imagined possible — they can raise your self-esteem, improve personal performance, and give you complete control over every aspect of your personal and professional life.
Meet Our New Students
We are please to welcome four new active students this during October. They are from Kenya, Sudan & Zimbabwe.
Collins Odhiambo (Kenya)
I am self motivated person that is a go getter. Looking back from my childhood up to where I am now I can say that were it not for my persistence I wouldn't have reached this far having come from the humblest background. My family happens to be poor peasants living in the countryside of Kenya along the shores of lake Victoria. Family is the simplest unit of an organization, this makes me a firm believer on the foundations that one is able to get in his/her childhood while growing in the family unit. I am a true believer in justice and wherever I am, I've always made it my passion to make those around me feel comfortable with my presence. This has made a team player in all the projects that I always set to undertake. Above all I am patriot to my motherland Kenya.
Looking at the present world we have a lot of problems afflicting us but with team work and a little sacrifice(s) on each one of us we can all make a difference. This is my greatest motivating factor in life. I always try to live one day at a time it enables me to keep some of life's pressures at bay. As a leader I always believe in leading from the front and taking the required risks that go with it. This will make those behind have confidence in me.
Some of the books that I always cherish in life are the works of Daniel Quinne that wrote the book Ishameal which after reading made me to start looking at life differently. Alongside this I've also enjoyed reading the works of Mario Puzzo especially The Godfather and The Sicillian. Authur John Grisham has also made me have an insight in the works of law and most of justice systems of the world. Finally I cannot forget to mention the James Hardley Chase, this person's works seriously shaped my reading habits for the future as an adult. On the side of movies I've enjoyed watching Escape from Sorbobour, this film made me see the inside of the German concentration camps that I only hard priorly learnt about in classrooms. Philadelphia – movie acted by Denzel Washington also enabled me understand some of the discriminations that persons living with HIV/AIDS go through especially at the work place. I cannot forget to mention Bad Boys I and II acted by the two clowns Will Smith and Martin Lawrence. Actually the combination of Will Smith and Martin Lawrence help me unwind since the jokes the crack just loosen me up.
A major special project that I've participated in was in the year 2005 when with the help of Kenya Human Rights Commission I went round the country collecting views from sugar cane farmers in Kenya on some of the problems they encounter in this economic venture and some of the possible home grown solutions the they felt if implemented would make life easier for them as farmers.
Above all these I can say I am a party animal. I always love to get down for a few drinks while cracking jokes and catching up on the latest developments in the lives of my bossom buddies. In conclusion I am what psychologist call 'the socializer.'
Makwei Mabioor Deng (Sudan/USA)
My name is Makwei. I am studying in Washington DC, USA. I was born in Sudan but left Sudan for Kenya due to the civil war. I did my studies in Kenya till high school. Later, I got a scholarship to study in the USA where I currently reside. I like readings and writings. Though I do read everything and anything, I devour philosophical and law related materials/books. In my childhood, I had a high passion for movies but that has now been scaled down in the face of competing priorities even though I still afford to watch new featured movies as time permit. I am doing special studies in Arabic and religion. Arabic is the medium of communication in Sudan where I was born but not in Kenya where I grew up. Therefore I am trying to turn the clock backward and reconnect with the world I was supposed to have been part of by learning the language. My interest in religion is particularly about the gap between the scriptural God (said to have created both human and the world, and continue to have not only an interest but a stake in its affairs and direction) and the natural God (believed by some to have created and left the world and humanity on their own business–for good and/or for worse). I am not religious and only doing my studies through scientific approach. In spite of that fact, I take it seriously because religion, as per se, contributes to the raging conflicts not only in my country but around the globe too. Unappreciated trend of globalization is how I perceive it. At the university, however, I am not majoring in religion. I am studying Economics and looking forward to go to Law school.
Desmond Dumisani Dube (Zimbabwe)
By the time you read this it will probably have been outdated as I am on a constant self improvement drive. I am a dynamic, out of the box thinker and am unpredictably creative. The last thing you would expect to find from me might be the first thing you will get. Notwithstanding that I am a 22 year old vibrant young man; who attended both his junior and High school in Bulawayo. I inculcated a keen interest in leadership from an early age which was evidenced by the number of leadership positions I held in both junior and High school, and I am a holder of the Million leader mandate certificate, a program initiated by Dr John C Maxwell and also a member of Junior Chamber International. As an avid and highly energetic man my hobbies include reading widely, playing chess, and body building and keeping abreast with new ICT and motoring innovations. My all time favorite book is The twenty-one Irrefutable laws of leadership by Dr John C Maxwell, and other books that I have read include Stephen Covey's 7 Habits of Highly effective People, As a man Thinketh by James Allen, The Science of Getting Rich by Wallace Wattles and Think and Grow Rich by Napoleon Hill, these are just but a few of the books I have studied. In terms of networks with individuals I have acquaintances in Botswana, South Africa, Dubai and Netherlands. Currently am studying for a Bachelor of Science degree in Operations Research and Applied Statistics at the National University of Science and Technology in Zimbabwe, and I aim to further my Operations Research skill and understanding to culminate in Msc and PhD level by the age of 35. Vision wise I want 'to build an active and prominent business empire' in Operations Research and Project Management Consultancy. On a broader perspective my desire is to start a nonprofit making organization/ Non Governmental Organization responsible for engaging in PRO-active projects such as PRO-People Having Plenty, PRO-peace campaigns, PRO-healthy Living ( without focusing on ANTI campaigns' e.g. ANTI-poverty, ANTI-war, and ANTI-AIDS campaigns). I am a firm believer in a world that will ultimately unite for the betterment of every individual, I have faith in us, the leaders of the coming generation (the window of hope), the generation that will produce honest and responsible leaders; "The quality of a leader is reflected in the standards they set for themselves''-Ray Croc. To suffice, I always give thanks to my God, parents, brothers and sisters who are supportive of my vision and offer me the requisite mental tutorage.
Karina Mavunduke (Zimbabwe)
Personal Details: My name is Karina Mavunduke (female), I am 31 years old and I come from Zimbabwe. I was born on the 9th of February 1978 in Harare. I am a bona fide Zimbabwean. I am single with one daughter. She is 9 years old and is doing grade 5 at Alfred Beit School. I stay in Harare in a small suburb called Strathaven where I am renting a house. I stay with my child.
Family: I am the second child in a family of four girls. My father passed on 25 years ago and we were raised by a single parent. I grew up in Kuwadzana together with my three sisters, a high density suburb in Harare.
Education: After my Primary Education at Kuwadzana 5 Primary School, I went to do my secondary education up to Ordinary level at Kuwadzana High School. I completed my ordinary level in 1995.
Professional Development: I did my professional courses at Specis College in Harare. I enrolled as a Secretarial student. I studied with Pitman Qualifications. I also studied ACP (Association of computer professionals) this was after I completed my Secretarial course. Currently, I am studied Office Administration advanced courses with the Institute of Administration and Commerce at a Private college in Harare called (Trust Academy). I am doing the second level. The programme will end next year 2010.
Work History: I started working in 1998 as a student on attachment for a company called More Wear Industries. I left More Wear Industries and was employed as a receptionist for the Zimbabwe National Council of Young Men's Christian Association (YMCA). During that time I was upgrading myself. I continued with my studies until I was promoted to become a junior Secretary. I worked for four different companies since that time. Currently, I am working for the Culture Fund as a senior Secretary. The Culture Fund is an NGO that provides financial and technical support to all artists in Zimbabwe. It was formed in 2006. I sit in Board meetings taking minutes. I have the privilege to interact with people of high profile. I do all the secretarial functions at the organisation.
Religion: I am a Christian and I go to church the Methodist Church in Zimbabwe. Being a Christian has assisted me to be spiritually clean. I was inspired to help other people so most of the times when I am free I also volunteer to do charity work.
Social: I like reading literature and watching films, soaps, science fiction and comedies. I also enjoy travelling. I have a 2000m2 stand where I am planning to start a poultry project when my resources allow me. Two years back I was doing commodity broking where I was purchasing goods in bulk from industries and resell at a profit. The goods included clothing materials and Kapenta. I like being around people sharing ideas and problems.
Goals and Dreams: My dream is to own a house and buy myself a car. I started building a house in 2007 in Charlotes Brooke a Suburb which is 30km out of Harare. The project is not moving with the speed because of limited resources but I am hoping to finish this project in the next 2 years. I am still at foundation level. I am also developing myself through education so that one day I will become a leader.
Achievements: I was able to purchase two stands without assistance from anywhere and I am happy about that.
Thanks!
We extend a special thanks to the following 24 individuals and/or organizations from seven countries who contributed to IIGL during October. Your ongoing support makes this work possible.
Deb Silver (Israel)
Edmee DiPauli (UK)
Lale Eterm (Turkey)
Elisabeth Tepper (Venezuela)
Lily Ann (USA/NC)
Deb Rosen (USA/WI)
Ron Walker (USA/VA)
Margie Tice (USA/NC)
David Banner (USA/NC)
Marsha Clark (USA/CA)
Dina Kushnir (USA/NY)
Judith Royer (USA/ND)
Corine Wilson (USA.FL)
Heidi Stewart (USA.NC)
Naomi Stauber (USA/AZ)
Allen Goodman (USA/PA)
John Hornecker (USA/CA)
Lynne Murguia (USA/AZ)
Jesse Syverson (USA/WA)
Anneliese Weiss (USA/FL)
Rommy Banaszczyk (USA/AZ)
Michael Lightweaver (USA/NC)
Wanda Gail Campbell (USA/AL)
Janae & Barry Weinhold (USA/NC)
Student Progress
We had 12 students from 8 countries complete a total of 20 books in October. These students were from Cameroon, Kenya, Nigeria, South Africa, Rwanda, Togo, Sudan & Zimbabwe.
Valentine Ntobo (Cameroon)
* PsychoCybernetics
* Success Through Positive Mental Attitude
Vivian Muciri (Kenya)
* Real Magic
* Giant Steps
Erick Omari (Kenya)
* Non-Violent Communication
Collins Odhiambo (Kenya)
* Jonathan Livingston Seagull
* As A Man Thinketh
Solomon Nwokoro (Nigeria)
* Autobiography of Martin Luther King
* The Long Walk To Freedom
Adebisi Oluwaseyifunmi (Nigeria)
* PsychoCybernetics
Aloys Hakizimana (Rwanda)
* The Power Of Intention
* Goal Mapping
Olita Nyathi (South Africa)
* How To Be A Woman Of Influence
Makwei Deng (Sudan/USA)
* Jonathan Livingston Seagull
* As A Man Thinketh
Davui Kosi (Togo)
* Rich Dad, Poor Dad
Karina Mavunduke (Zimbabwe)
* Jonathan Livingston Seagull
* As A Man Thinketh
Desmond Dube (Zimbabwe)
* Jonathan Livingston Seagull
* As A Man Thinketh
Graduates
The following student(s) complete one level of study last month:
Solomon O'chucks Nwokoro (Nigeria)
Level Four
Davui Kosi Sepenou (Togo)
Level Five
Statistics
New Enrollments
15 enrolled in October
102 enrolled in 2009
Book Assessments
20 in October
281 in 2009
Books Shipped
41 in October
267 in 2009
Cost of books
$778.49 in October
$5,660.04 in 2009
To Contribute By Credit Card, Click Here
Newsletter Archive: Click Here to view archived issues of the Global Leadership News