Nigeria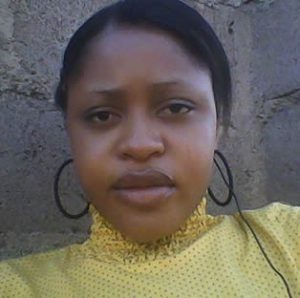 Nwoye Franklin
Makurdi, Nigeria
Email: franklin.nwoye@yahoo.com.my
DateofBirth: 28/10/1987
Education: Graduate of Crop Production, University of Agriculture Makurdi, Benue State.
Occupation: Student
A World That Works For Everyone
A world that works for everyone, put in simple terms, is a world of equality among individuals regardless of race or colour. A world where the philosophy which holds one race inferior and another superior, is finally and permanently discredited and abandoned. A world where there are no longer first-class and second-class citizens of any nation, where the basic human rights are equally guaranteed to all. I look forward to a world where the human race is finally emancipated from mental slavery, living and working independently for the greater good of all.
The Worlds Most Pressing Problems
The most pressing problems facing the world today include lack of quality leaders with foresight, courage and will to tackle modern day challenges. Hunger and abject poverty are also pressing issues which have persisted for centuries unending, especially in most developing nations of the world. Also worthy of mention is the menace of diseases such as HIV/AIDS, malaria, Cholera, cancer and tuberculosis which kill millions of people worldwide, especially women and children in Africa. These problems are further compounded by recurrent wars in most of these places. As if that's not enough, terrorism is now the order of the day especially in the Middle East and some parts of Africa. Furthermore, the world is faced with different categories of natural disasters such as the tsunamis, earthquakes, wild fires, volcanic eruptions, etc.
How The Problems Can Be Solved
The first step to solving a problem is identification, a problem once identified is half solved. First and foremost, our world of today needs quality leaders who are visionary focused, proactive, courageous, among other desirable traits. People who aspire to take up leadership positions in the future should undergo leadership training such as this, so as to learn the delicate rope of leadership. I will suggest that everybody should be educated on the subject matter of leadership whether they aspire for leadership positions or not because, we need good followership today as much as we need quality leaders because both go pari pasu.
The problem of hunger and abject poverty should be tackled collectively by both government and nongovernmental organizations. Government should take a hard look at agriculture with the aim of reviving the sector, and this can only be possible through proper orientation as people are more interested in undertaking
white-collar jobs. The lax attitude towards agriculture should be discouraged because it remains the only viable tool to tackle hunger and malnutrition in the world. Also more energy and financial resources should be channeled towards combating tropical diseases such as malaria, cholera, tuberculosis, and HIV/AIDS. Clean drinking water should be provided to urban communities as well as rural communities. Proper sanitation and hygiene measures should be adopted. Necessary steps and efforts should be geared towards building and maintaining peaceful co-existence among people of any nations. Government should be diplomatic and proactive when handling conflicts, as well as being decisive. The issue of terrorism is no longer a one man's, or one nation's affair, it is now everybody's problem. Hence, strategies should be fashioned as to the best way to eliminate terrorism from the face of the globe. The United Nation has an important role to play in this
regard. In order to tackle the problem of natural disasters, laboratory facilities should be upgraded with the aim of being able to detect disasters such as earthquakes, tsunamis, eruption, etc, long before they occur. More importantly, prompt actions should be taken when such predictions are made. A National Emergency Agency should be established in every nation to address these issues once they inevitably arise.
Profile
I am a very simple person who always thinks positive even in the most seemingly negative situation. Am so much interested in the sciences and humanities. As an agriculturist by profession, I am very much interested in the eradication of abject hunger worldwide, afforestation, climate change, imbalances in nature, natural disasters and general environmental management strategies to ensure a more sustainable and beautiful environment. As such, am sympathetic towards people living in less desirable environments, those affected in one way or another by various forms of natural disaster especially children. Furthermore, am a person of big dreams, and this may seem outrageous to an average minded person but it doesn't perturb me because I believe that if one must think, then he should think big, in fact extra large! I have a dream of making great exploits in my field of specialization, being an authority to reckon with and attaining a professorship in the process. In this regard, my love towards impartation of knowledge to people makes it much likely that I would excel in the academic field, plus my drive for excellence and hard work. Am also very much interested in holding public leadership positions in the society someday, and affecting the lives of millions of people in the process, but until then, I will continue to work hard to positively affect at least one or two lives daily, sharing love all the way. My goals in life include becoming financially independent by age forty-five, owning multimillion dollar establishments, and a foundation that carters for helpless kids. I love travelling a lot but in future, the nature of my job determines how often. But nonetheless, I dream of touring interesting places around the globe someday. In the meantime, I would like to travel throughout the thirty-six states of Nigeria soon, and I have already made significant progress in this regard.
Talking about movies, frankly speaking, I have never been a movie person because I feel its laziness sitting in a couch for hours watching movies. I only watch movies in the company of friends or as a form of entertainment to my visitors, or when a lot of noise has been made about a particular movie. I love reading books a lot, but I seem to love shopping for books much more. I feel a lot of excitement whenever I procure new collections. Money is just my biggest limitation. Among my favourite authors include Robert T. Kiyosaki, Brian Tracy, Zig Ziglar, Norman Vincent Pearle, Napoleon Hills, George Clarkson, Peter Wink, Dale Carnegie, John Maxwell, Richard Templar, Dr. Kevin Lehman, etc. I particularly like motivational and inspirational books, finance, business, money and time management, dating, and self improvement books. I have participated in various seminars and workshops, such as the Organic Agriculture Project in Tertiary Institutions in Nigeria (OAPTIN) 7th National Annual Conference held in Makurdi in December 2011, Career link seminar in 2010, Bee and fish keeping workshops in 2010, an a host of others. I have also had the opportunity to serve in various leadership positions in my University days such as the traditional leader of my ethnic group (Igbo) in my school. I served as the representative of my college in the Students' Supreme Council in the 2007/2008 session. I served as the Chairman of Sports Committee also in my college and as member of the Electoral Committee of the National Association of Agricultural Students (NAAS), Uni-Agric Chapter, and Secretary St. Mary's Zonal Catholic Youth Organization of Nigeria (CYON) of my parish. I have a wonderful family of eight: mum and dad, two bothers and three sisters, and am the third kid. We are quite disciplined and place very high priority on academic excellence and personal achievements are lauded. My family is quite modest and average, but we are en route the next level. I love my family, my brothers and sisters, myself and you!